View Live Streams, Pick the One You Want and Take It Live to Social Media with TVU Producer
Easily produce live content for social media with TVU Producer. Driven from a user-friendly Web interface, TVU Producer gives you the flexibility to switch between different video sources such as TVU transmitters, SDI inputs and even uploaded video slate sources. In addition, TVU Producer includes powerful production tools such as configurable graphic overlay and adjustable encoder delay. With full support for the Facebook API and other social media platforms, you can stream the produced output to Facebook Live as well as YouTube Live. With TVU Producer, it's possible for the digital producer to work within the same broadcast workflow as the traditional TV producer.
TVU Producer was awarded Best of Show from Video Edge this year. Read about it here.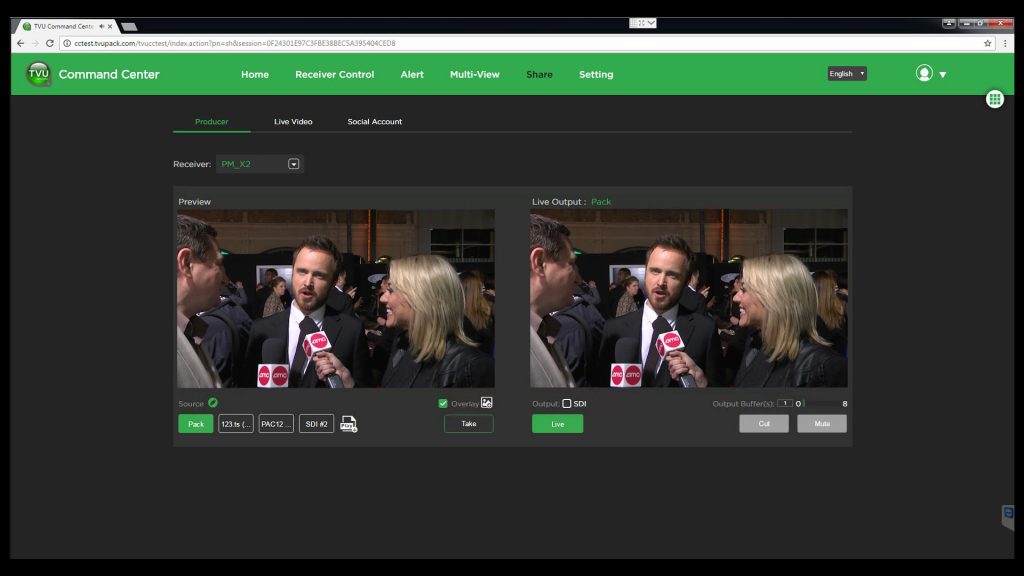 Download the data sheet.