TVU Networks Provides Integration with Facebook Live
Social Media is rapidly becoming the platform of choice for consumers to get their news. According to recent research from the Pew Research Center, 62% of U.S. adults get news from social media with Facebook being one of the most popular platforms.
TVU has been on the forefront of developing technology integration with all major social media platforms. In 2014, TVU was the first to offer integrated social media tools with TVU Social to allow for instant postings to Twitter and Facebook during live video transmission. Today, TVU transmitters such as TVU One support direct live video streaming capabilities to Facebook Live.
Stream It to Facebook Live
TVU provides live streaming integration from TVU cellular transmitters to Facebook Live. Set up is simple and operation is automatic. Plus, with the ultra-compact and lightweight TVU One cellular mobile transmitter, you can transmit live to Facebook from practically anywhere and anytime.
See It and Post It Automatically in Real Time
When using the TVU Anywhere mobile app with TVU One, you can instantly post to your Twitter or Facebook account using TVU Social in real time during a live video transmission with just the push of a button, allowing you to connect more often and quickly with your followers.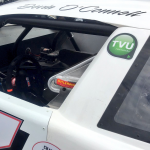 "This is a cool way [for viewers] to see what we are doing inside of the car"
Throughout his career, nineteen-year-old race car driver Devin O'Connell has broken through barriers. Diagnosed with Aspergers Syndrome as a young child, Devin has championed the cause of Autism awareness while winning several racing titles. Now, Devin's skill as a driver is being showcased on Facebook Live on race day using a car outfitted with TVU One with Facebook Live integration. Read the article in Sports Video Group.
CONTACT US TO LEARN MORE ABOUT FACEBOOK LIVE INTEGRATION